Welcome to a fresh edition of the Green Room!
I had the pleasure of catching up and chatting with Broad Ripple's headlining comic Dan Cummins (September 29 – October 2).  If you're not already familiar with his ire-hilarity, you'll surely recognize him from his Comedy Central special Crazy with a Capital F, which re-aired this past Friday night.   You can check out clips from this special and more here:

Dan's no slouch.  He's one of those comics that's constantly creating, and he's multi-talented;  just check out his camera-ops work AND his newsanchor skills in Fresh">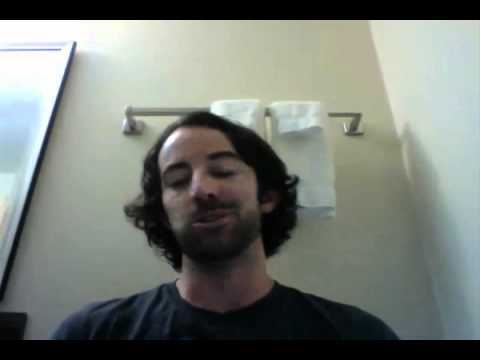 off the Pot!
On top of writing and testing hours of new material each week, a busy tour schedule, and crafting genius short stories for a book, Dan's also hard at work pitching show ideas to the network big-wigs at the History Channel, Spike TV, and more!
With all this teasing, I'm sure your ready to see Dan this week, right?  Well we're giving you a chance to win a set of 4 tickets to any show you choose!  Just pitch us one of your greatest ideas ever! That's right, tell us YOUR idea for an incredibly poignant/funny/obtuse/or not-really-relevant TV show!  Reply in the comment section below.  Dan himself will pick the winner, so be sure to include an email so we can get in touch with you!
YOU CAN STALK DAN CUMMINS HERE:
http://www.facebook.com/dancumminscomedy
http://www.youtube.com/dancummins